ABOUT OUR COMPANY

We are an emerging accounting and bookkeeping company providing virtual bookkeeping services to SMEs in various countries around the globe. We're headquartered in Lahore, Pakistan, having diverse clientele in Australia, Canada, New Zealand, Pakistan, Saudi Arabia, United Arab Emirates (UAE), United Kingdom and United States.
In our crew, we have employed qualified team members as virtual bookkeepers who are experienced and pro-efficient in accounting, bookkeeping and tax preparation. We put premium but affordable bookkeeping solutions within reach of every startup. We record each and every expense and craft financial management reports for entrepreneurs and small business owners to understand their finances in a simple, effortless and affordable manner. Get to know more About Us.
OUR REMOTE SERVICES

We provide range of professional services which include but note limited to virtual accounting & bookkeeping services, business planning, virtual CFO, accounting & ERP implementation and IT consultancy. Here are full range of services:
We offer our accounting services remotely so you can you focus on your core businesses. Let's talk.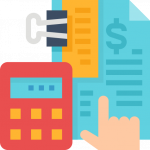 Providing professional virtual bookkeeping services in affordable charges. Hire us as virtual bookkeeper now.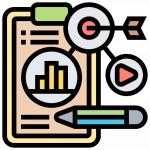 Assist you in business planning and define a roadman for your business that outlines goals & how to achieve it.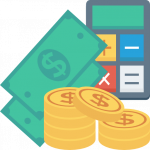 With our virtual CFO services, you can monitor your financial health and well-being of the business remotely.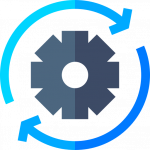 We have customized ERP that can cater requirements of any business. Let us streamline your business operations with technology.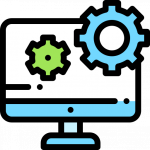 Providing IT consultancy services to our clients. We offer App/Web development, Digital Marketing Services & many more.
WHY HIRE US!

We offer professional online bookkeeping services. In our crew, we have qualified virtual accountants, bookkeepers and tax managers who can provide you full dedicated services remotely. Further, we've also certified QuickBooks and XERO Certified Advisors.
QUICK SERVICES
Our service turnaround time is quick. We make sure that we meet the deadlines.
DEDICATED TEAM
In our crew, we have dedicated team comprised of professional qualified accountants and business professionals.
INSTANT SUPPORT
We do not leave our valued clients in space. We provide instant technical and professional virtual bookkeeping service support to ensure long-term business relationships.
LET'S TALK

Thank you for reaching out and considering our virtual bookkeeping services. Kindly, fill the following form. We'll contact you asap.